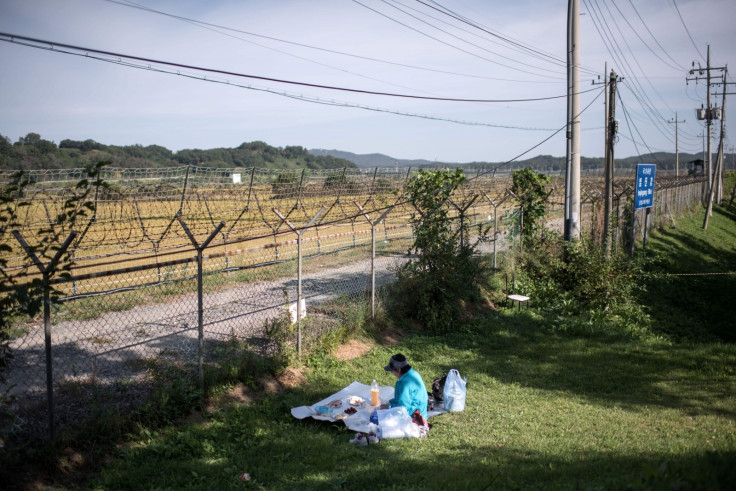 A US Army soldier reportedly crossed the demarcation line into North Korea on Tuesday and is said to be in the custody of North Korean authorities.
The soldier, identified as Private Travis T. King, was facing disciplinary action when he decided to flee across the Korean border, according to US officials.
The US military says that King joined an orientation tour of the Joint Security Area between North Korea and South Korea and "wilfully and without authorisation crossed the Military Demarcation Line into the Democratic People's Republic of Korea (DPRK)." King is a cavalry scout and joined the military in January 2021.
He was being held in South Korea on assault charges and was facing disciplinary action for the same, according to a report in The Associated Press. He was being sent home when he managed to join a civilian tour of the demilitarised zone and fled across to North Korea, per a BBC report.
"We believe he is currently in (Democratic People's Republic of Korea) custody and are working with our (Korean People's Army) counterparts to resolve this incident," US Forces Korea spokesperson Col. Isaac Taylor said in a statement.
The DMZ is the world's most heavily-armed border region and is located between the two Koreas, which remain technically at war, with the presence of nearly two million troops.
The Korean war lasted for three years, from June 1950 to July 1953, after the communist North Korea, backed by the Soviet Union and China, invaded South Korea, which was supported by United Nations forces led by the US.
The Korean demilitarised zone was established when the armistice was signed, which separates the borders of the two countries, and is still in place. Tourists can even visit from the South.
Charles Jenkins was another US soldier who crossed into North Korea in 1965. He was on patrol along the DMZ when he fled across the border and made his way to North Korea. He met his wife, Hitomi Soga, there and the couple had two daughters, Mika and Blinda.
During his time in North Korea, Jenkins appeared in a number of films and taught English to members of the intelligence service.
Jenkins was allowed to leave in 2004, two years after his Japanese wife was let go by the North Korean authorities. He faced a US court-martial in Japan and admitted that he fled because he was afraid he would be sent to fight in Vietnam.
He was dishonourably discharged and spent 25 days in a US military jail in Japan. Jenkins spent the rest of his life in Sado, Japan and passed away in 2017. The last known American who was held by the North Koreans was a college student named Otto Warmbier.
Warmbier, the 22-year-old student, was arrested for allegedly stealing propaganda posters of the Pyongyang regime in 2017. He was sentenced to 15 years of hard labour, but in a few months, he became seriously ill – the cause of which still remains unknown. Warmbier died six days after returning home.
Warmbier's father had blamed a China-based tour company that took his son for the North Korean tour. He then accused North Korea of using the tour operators to lure young Americans to their country so they can use them as bargaining chips with the US administration.
Tensions between Pyongyang and Washington are at their peak right now as the former has continued to conduct nuclear weapons testing despite UN sanctions and US warnings.
Last year, North Korea launched more than 70 ballistic missiles to carry out test launches of its biggest missiles, including banned nuclear-capable intercontinental missiles. The US currently has no official diplomatic relations with North Korea and the latter could use King as a bargaining chip, writes CNN.
#soldier #flees #North #Korea #detained #authorities