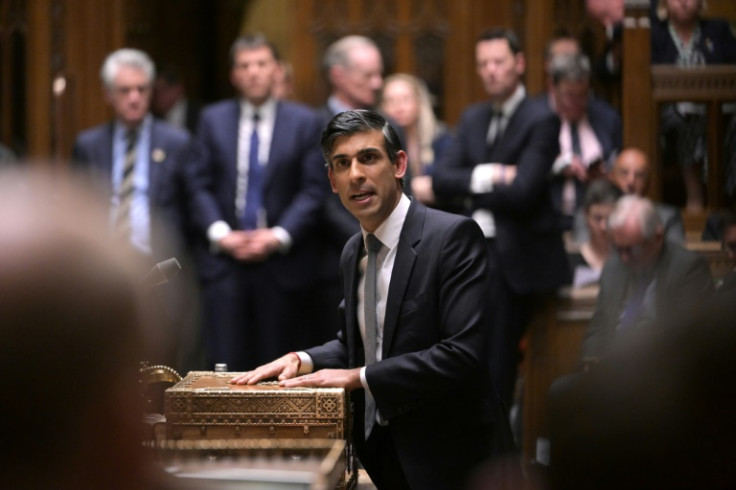 With the global economy becoming more intertwined, countries are striving to form strategic trade alliances that promote growth and open up new opportunities for businesses.
Among these prospective alliances, the ongoing discussions between the United Kingdom and India for a Free Trade Agreement (FTA) have piqued the interest of the worldwide business community. With both countries expressing a strong desire to strengthen their economic connections, the prospect of a UK-India FTA opens the door to opportunities for UK businesses.
Insights from Grant Thornton UK LLP's Business Outlook Tracker, based on a survey of 608 mid-sized businesses in the UK, further affirm India's status as a key overseas growth opportunity for the UK mid-market.
The findings of the Business Outlook Tracker revealed that India has a strong attractiveness for UK businesses looking to develop globally. According to the report, more than one-third (36%) of UK businesses aim to spend more on international growth in the next six months. The report also indicated that many of these businesses have their sights set on India, with 73 per cent selecting the country as a priority international growth market.
It appears that the UK mid-market is already quite familiar and comfortable with conducting business in India, as 64 per cent of the surveyed businesses already have a presence there. Almost all (94%) intend to extend their footprint, and the majority intend to do so within the next two years.
The potential benefits of a Free Trade Agreement with India are not lost on these businesses. As negotiations progress, nearly three-quarters (72%) of respondents believe that an FTA with India will encourage their companies to expand their operations there.
As India's economy strengthens, the mid-market sees numerous advantages to establishing a business presence in this market. The research mentioned three top benefits of establishing a business presence in India.
First, India's economy is on a trajectory of strength and growth, with projections indicating it could become the world's third-largest economy by 2030, currently ranking as the fifth-largest. Moreover, India boasts a substantial working-age population and a vast consumer market, making it an enticing prospect for UK businesses looking for growth opportunities.
However, while establishing that a business's presence in an international market can provide several benefits, it can also provide obstacles and India is no exception. The Business Outlook Tracker report identifies key obstacles faced by the mid-market when establishing a corporate presence in India. They include tariff increases and protectionist policies, infrastructure limitations, and difficulties in ease of conducting business.
According to Anuj Chande OBE, Head of South Asia Business Group, Grant Thornton UK LLP, India has great growth potential, which provides a tremendous possibility for growth for businesses in the UK.
Chande encouraged those already operating in India and those exploring the market for the first time to capitalise on the current economic climate and investigate prospective opportunities in this market. He further stated that India provides a stable and certain economic climate for investors and enterprises, with, not only a fast-growing economy but also a big working-age and consumer population.
Chande pointed out that the UK-India Free Trade Agreement could assist in moving the two countries' relationship forward and provide an excellent foundation for greater investment. An FTA, he noted, should lower tariffs and taxes to provide a more equal playing field for foreign enterprises and wider access to a big and rapidly growing market. Additionally, he said it should simplify the regulations and provide assistance, and improve the simplicity with which UK businesses can try to conduct business with, or inside, India.
While acknowledging the challenges that businesses may encounter when expanding into India or any global market, the head of the South Asian Business Group reassures that support is available. He stressed that the Department of Business and Trade (DBT) can assist anyone looking to trade or invest in India, while firms like Grant Thornton UK LLP can offer customised guidance to corporations venturing into new markets.
#midmarket #sees #India #key #growth #opportunity #ongoing #FTA #negotiations