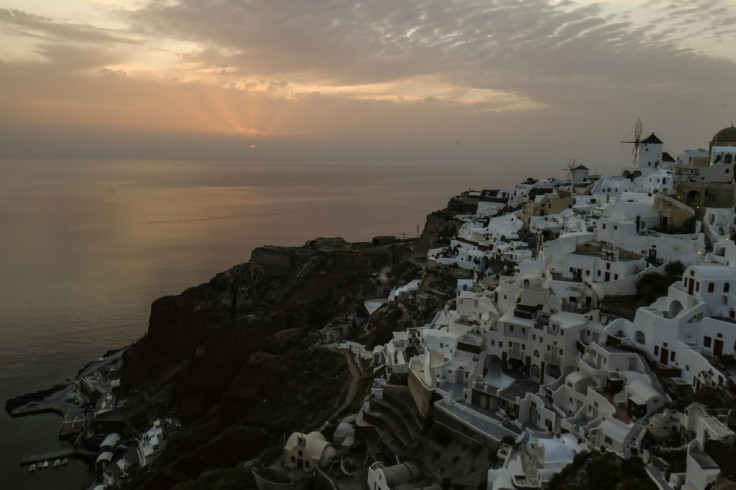 The UK Foreign Office has issued an urgent travel warning for its people heading to Spain and Greece in the ongoing summer.
As a harsh heatwave is biting large portions of Europe, the UK government has sent out an "extreme weather" warning to travellers taking a trip to holiday hotspots in Spain and Greece. The summer heat is on the rise and is now threatening to be a risk to health as well.
4,000+ holidaymakers evacuated from a Spanish resort
The Foreign, Commonwealth and Development Office (FCDO) has issued a travel advisory for those heading to Spain and Greece regarding the respective weather alerts to follow while in the said countries. The warnings also include important medical advice for holidaymakers to observe in the extreme heat.
While temperatures have gone above 40C across Southern Europe, wildfires have also been spreading through several parts of the continent. More than 4,000 people were evacuated due to the wildfires from the popular Spanish holiday spot La Palma.
Before taking a trip to Spain in the coming days, the FCDO has advised UK travellers to check with their travel provider before travelling and "follow the advice of local authorities at all times."
Meanwhile, the FCDO has warned people heading to Greece that severe weather extremes can affect areas of the country over the extended summer period and this can cause travel disruption. The travellers must be alert enough to monitor weather updates from the Greek Meteorological Service or European Meteorological Services.
Causing forest fires in Spain, Greece is a criminal offence
Across both Spain and Greece, forest fires occur frequently, even in the islands, during the summer months when temperatures constantly reach over 40C. The FCDO has also warned travellers to be "aware of your environment when visiting or driving through woodland areas" in both countries.
The Foreign Office has also reminded everyone that causing a forest fire in Spain and Greece is a criminal offence, even if unintentional.
"Make sure cigarette ends are properly extinguished, do not light barbecues and do not leave empty bottles behind. You can be heavily fined for not following the rules against lighting outdoor barbecues in forest areas. Make sure you know the rules if considering a barbeque," FCDO's advisory stated further.
The ongoing extreme heatwave increases the risk of heat stroke, sun stroke, dehydration and sun poisoning, amongst various other serious health conditions. These are a greater danger to people who are more vulnerable, such as older people, babies, and people with prevailing heart and breathing conditions.
People who are set to vacation especially in Southern Europe this summer have also been advised to take enough breaks from the heat, staying in the share and drinking plenty of water while avoiding alcohol during the extreme hot weather.
Heatwave causing troubles in Italy
It has been reported that the heatwave has also wreaked havoc in Italy, with the country already issuing a red alert in 23 major cities. On Tuesday, Ancona, Bologna, Bolzano, Brescia, Cagliari, Campobasso, Florence, Frosinone, Latina, Messina, Naples, Palermo, Perugia, Pescara, Rieti, Rome, Trieste, Venice, Verona, and Viterbo were all placed on red alert. The following day, Bari, Catania, Civitavecchia, and Turin were added to the list.
Some parts of the Italian islands of Sardinia and Sicily will be the hottest again, with highs of around 46C or 47C.
Weather experts have already declared 2023 an El Niño year – a natural phenomenon that happens regularly and causes fluctuations in the global climate.
It has also been reported that tourists who are planning to vacation in Spain have been warned against illegal drink vendors at Spanish beaches, saying they would be "risking their health" by drinking those cocktails.
Due to Spain's extreme weather conditions, cocktail beach vendors, who especially sell mojitos, have returned to the beaches in the Spanish town of Benidorm. The illegal mojitos sold by these beach vendors have been termed "mojiteros" and have been found to sometimes contain E-Coli bacteria and traces of human faeces.
#Foreign #Office #issues #urgent #travel #advisory #tourists #heading #Spain #Greece