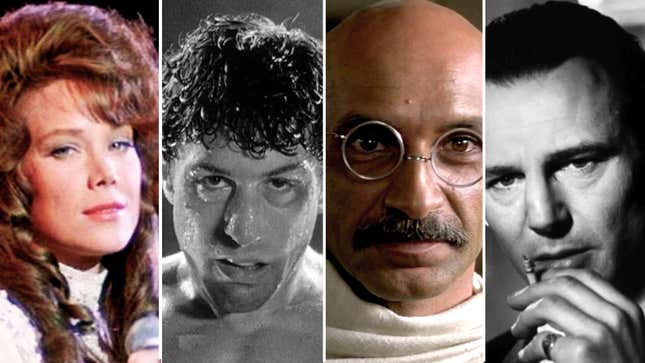 As we prepare to learn about the story of the man who created the atomic bomb in Christopher Nolan's upcoming biopic Oppenheimer, we started thinking about other great biopics to come out of Hollywood. With the industry becoming more reliant on familiarity and nostalgia to draw in audiences, history and pop-culture have become fertile ground for original projects based on the stories of real people with famous names. Some have been more successful than others, but when everything clicks the results can be magic.
You'll find some of the greatest films Hollywood has ever produced here. We've been selective in our definition of what counts as a biopic; just because a film is based on a true story doesn't necessarily make it a biopic. For a film to be defined as a true biopic it must dive deep into the subject's background, mindset, and world view. It should reveal the complex qualities that made this person who they are or were. Whether the story spans decades or only a few months, we should walk away with a complete portrait in our minds. If it also happens to be a great film in its own right, well, that's a wonderful bonus.
Oh, and when you're done with our look at the best biopics, be sure to check out the flip side of this list: our countdown of the 15 worst biopics of all time. You'll find some truly terrible takes on Marilyn Monroe, Princess Diana, Bobby Darin, and, yes, Genghis Khan.
#biopics #time #ranked