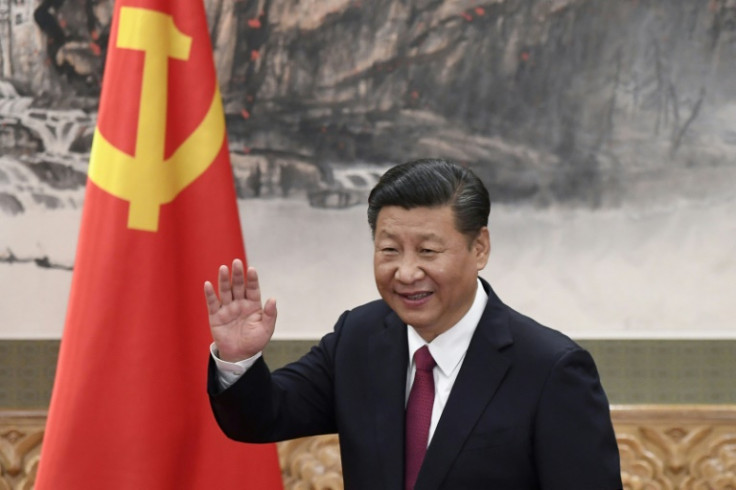 On Tuesday 22 August, China's President Xi Jinping shocked viewers as he failed to speak at an all-important multilateral business forum in South Africa. Instead, Xi Jinping had his Commerce Minister, Wang Wentao, read his statement.
Most watchers had expected Xi Jinping to speak for himself at the three-day meeting, due to the fact that he arrived in Johannesburg for the BRICS summit on Monday evening.
The President of China's visit to South Africa this month marks the leader's second international trip this year after he visited Moscow in March.
The Head of State soon attended the BRICS summit dinner but gave no reason for his absence during the speeches.
Bill Bishop, the Author of a popular newsletter about Chinese affairs, Sinocism, recognised that Xi Jinping had not appeared in public for a long period of time. Bishop told reporters the whole situation seemed "a bit strange".
"This last-minute decision to skip the business forum looks even stranger. So in the absence of any useful information from the PRC [People's Republic of China] system, rumours will fly," the author added.
Reporters note Xi Jinping's speech, which was left to Wang Wentao, made indirect remarks to the US, as it described a country being "obsessed with maintaining hegemony, [and] has gone out of its way to cripple the emerging markets and developing countries".
Moments earlier, the speech declared that the world must avoid stumbling "into the abyss of a new cold war".
Wang Wentao also read: "Whoever develops first becomes their target of containment. Whoever is catching up becomes its target of obstruction. But this is futile."
The BRICS group is made up of countries, Brazil, Russia, India, China and South Africa and represents 40 per cent of the world's population. The BRICS group also makes up a quarter of the global gross domestic product (GDP).
As he currently faces an arrest warrant for war crimes that has been issued by the International Criminal Court, Russian President Vladimir did not attend the BRICS summit. Instead, the leader of Russia was represented by Sergey Lavrov, the Russian Foreign Minister.
However, the Russian president delivered a 17-minute pre-recorded speech during the summit dinner. Footage shows that his virtual arrival was greeted with applause.
Officials said that Putin's speech criticised the impact of sanctions and indirectly accused the West of "trampling on all rules of free trade and economic life which we thought to be immovable before".
President Putin also mentioned that the de-dollarisation of the bloc's economic times was "irreversible" and that Moscow's full-scale invasion of Ukraine has left Russia's economy little to none.
Rumours that recognise China and other members of the BRICS group seeking to build up the union as a counterweight to Western groups like G7 or G20 have spread on a global scale.
In disagreement, the President of Brazil, Luiz Inácio Lula da Silva, revealed a divide within the group after he expressed that becoming a counterweight to compete with Western institutions was not the aim of BRICS.
According to South African officials, more than 20 nations have applied to join the BRICS group, including Iran, Nigeria, Argentina, Saudi Arabia and the United Arab Emirates.
Through Wang Wentao, Xi Jinping also said that BRICS would continue to grow "whatever resistance there may be", and that "right now, changes in the world, in our times and in history are unfolding in ways like never before, bringing human society to a critical juncture".
Brian Hart, a Fellow with the China Power Project at the Center for Strategic and International Studies, revealed: "It seems that something pulled Xi away from the meeting. It could have been a health incident or perhaps a pressing matter that required his attention… It is also possible Xi skipped the event for some other reason – perhaps in response to developments at the summit."
#Putin #greeted #cheers #Jinping #misses #important #BRICS #summit #speech