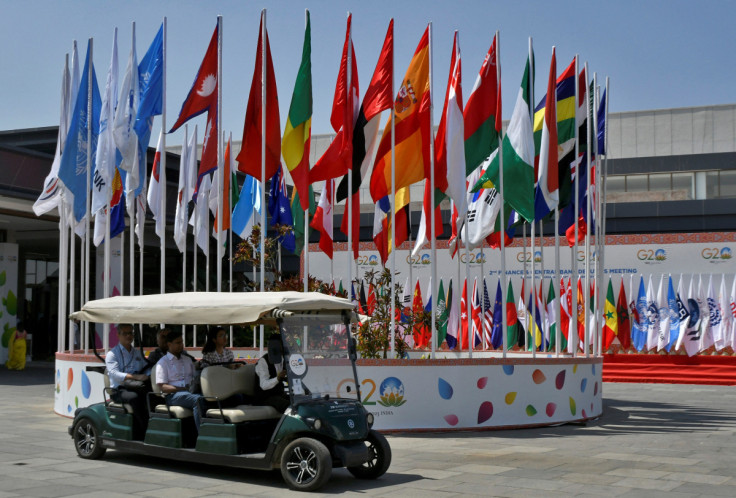 In an unprecedented move to tackle the escalating global threat of antimicrobial resistance (AMR), the United Kingdom has announced its largest-ever investment of up to £210 million for enhanced AMR surveillance and control efforts.
The announcement coincided with the G20 Health Ministers' meeting, where world leaders are convening to address pressing health challenges, including the urgent need to combat AMR.
The funding, drawn from the UK aid budget, is earmarked to support the second phase of the Fleming Fund's battle against AMR. This initiative will extend over a three-year period, focusing on countries across Asia and Africa that are particularly vulnerable to the proliferation of drug-resistant infections.
Notably, up to 25 countries, including Indonesia, Ghana, Kenya and Papua New Guinea, are set to benefit from bolstered surveillance capacity and advanced laboratory infrastructure.
A significant portion of the investment will be directed towards upgrading more than 250 laboratories with state-of-the-art equipment, enabling cutting-edge disease surveillance systems. This includes the integration of new genome sequencing technology, a breakthrough that will facilitate tracking bacterial transmission among humans, animals and the environment. The aim is to provide more accurate insights into the emergence and spread of drug-resistant pathogens.
To enhance the global health workforce, the funding will support an impressive 20,000 training sessions for laboratory staff, pharmacists and hospital personnel. Additionally, over 200 scholarships under the Fleming Fund will be awarded to individuals seeking to deepen their expertise in microbiology, AMR policy and the One Health framework, which emphasises the interconnectedness of human, animal and environmental health.
Secretary of State for Health and Social Care, Steve Barclay, emphasised the urgency of combating AMR, stating: "Antimicrobial resistance is a silent killer which poses a significant threat to people's health around the world and in the UK, and will be an important topic here at the G20 in India."
The secretary also believes that it is "vital" that antimicrobial resistance "is stopped in its tracks and this record funding will allow countries most at risk to tackle it and prevent it from taking more lives across the world, ultimately making us safer at home".
Barclay continued saying: "It also builds on work the government is doing to incentivise drug companies to develop new antibiotics – a model which some G20 countries are looking to implement."
He also noted the significance of this investment in light of global efforts to incentivise pharmaceutical companies to develop new antibiotics.
AMR's devastating impact is underscored by statistics revealing that approximately 1.27 million individuals succumb to AMR-related complications annually. Among these tragic losses, one in five deaths occurs in children under the age of five. In the UK alone, AMR was found to have caused between 7,000 and 35,000 deaths in 2019.
Dame Sally Davies, UK Special Envoy on AMR, expressed her optimism regarding the Fleming Fund's continued contributions to AMR mitigation.
She said: "I am proud and delighted that the UK's Fleming Fund will continue to create real impact to tackle AMR and build pandemic preparedness on the ground across the world, using data to drive action and catalyse investment. This world-leading investment in AMR laboratories, workforce and systems is a vital contribution to realise our vision of a world free of drug-resistant infection."
Furthermore, the investment will mark the commencement of the second phase of the UK-India Fleming Fund partnership, a collaboration with India's Ministry of Health and Family Welfare. Valued at up to £3 million, this partnership will accelerate joint efforts in AMR surveillance across the One Health sectors, facilitating both nations' progress towards their shared 2030 roadmap.
As part of his visit to India, Secretary of State Steve Barclay toured India's National Centre for Disease Control, where collaborative efforts between the Indian government and the Fleming Fund are converging to combat AMR. Moreover, the Secretary attended an exhibition showcasing innovative health technologies, fostering dialogue between representatives from the UK and Indian artificial intelligence and digital health firms.
The G20 Health Ministers' meeting, scheduled from August 18 to 19 in Gandhinagar, India, presents an opportune platform for global leaders to engage in substantive discussions on AMR and other pressing health concerns.
#G20 #Health #Ministers #meeting #sees #Britain #pledge #million #tackle #AMR