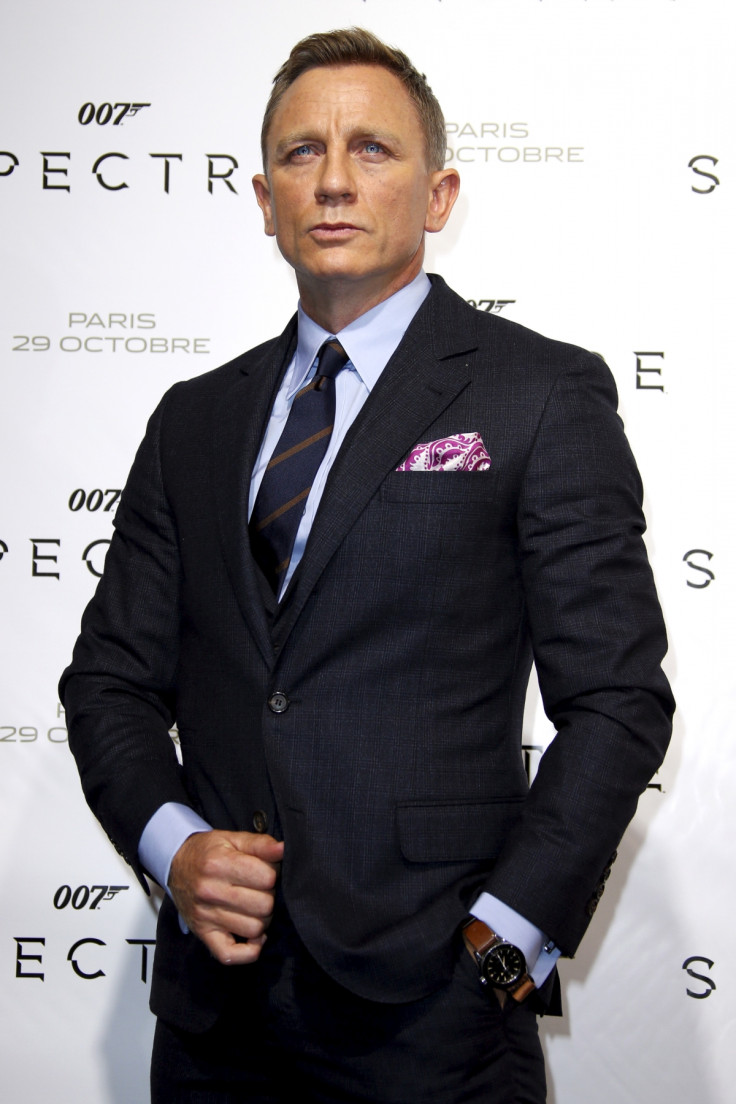 Daniel Craig and his wife Rachel Weisz were among the celebrities who watched the men's final at Wimbledon on Sunday. But while eyes were on the court, some noticed the couple's interaction with Kate Middleton and alleged they did not properly greet the royal as she passed their seat.
Photos taken from the tournament showed the couple sitting in the exclusive Royal Box. They were spotted chatting with the Princess of Wales, and the actor engaged in a friendly conversation with the royal as he held her hand in his.
Craig, who wore a suit and a pair of sunglasses, did not stand up to bow or to properly shake Kate Middleton's hand. Instead, he was still seated. The same goes for Weisz. Their behavior did not sit well with royal writer Richard Eden.
Commenting on the photo of the trio, he wrote on Instagram, "This photograph makes me uneasy. While there may not have been space for Rachel Weisz to curtsy or Daniel Craig to bow, shouldn't they have at least stood up to greet the Princess of Wales? Craig could have even gone mad and removed his sunglasses."
Another chimed in, "This has annoyed me almost as much as Djokovic losing! Not only did Daniel Craig not get up for the princess / a lady but even for The King of Spain!!! Please see the pictures of that. It's just bad manners. No excuses please."
A second wrote, "Very true. That was dismissive to be in the presence of royalty and not be aware of or show any regard for the Princess of Wales" and a third commented, "That was the first thing I thought when I saw the picture. They should have stood. Even in America, in the South, that is bad manners."
Others accused the "James Bond" star of having "no manners" and of having a "terrible lack of courtesy." Regardless, there were also those who thought that Craig and Weisz did not offend Kate Middleton as they were all happily chatting.
One clapped back at Eden writing, "They shook her hand, had a conversation and they were smiling. They seemed to be nice to each other and that's all that matters. There is no need for this drama."
Another commented, "Stirring the pot! Everyone is smiling and relaxed! And if any of them were scowling at the Princess of Wales it would suggest there was some disrespect, I do not witness anything but admiration and joy in this photo!"
A curtsy or a bow is seen as a gesture of respect when meeting members of the royal family. But this is not mandatory according to the British royal family's website which states, "There are no obligatory codes of behavior when meeting The Queen or a member of the Royal Family, but many people wish to observe the traditional forms. For men, this is a neck bow (from the head only) whilst women do a small curtsy. Other people prefer simply to shake hands in the usual way."
According to People, Kate Middleton and her husband, Prince William, have been known to shrug off any breaks in royal protocol. Players did not bow to the Prince of Wales or to Queen Camilla when they watched the tournament this year.
But by personal choice, winner Carlos Alcaraz and runner-up Novak Djokovic bowed to the Princess of Wales when she handed them their trophies on Sunday, in her role as patron of the All England Lawn Tennis and Croquet Club. It was initially mandatory for players competing on Wimbledon's Centre Court to bow or curtsy to members of the royal family seated in the Royal Box. But this tradition was changed in 2003 and updated to apply only if the monarch and the heir were in attendance.

#Daniel #Craig #accused #disrespecting #Kate #Middleton #Wimbledon