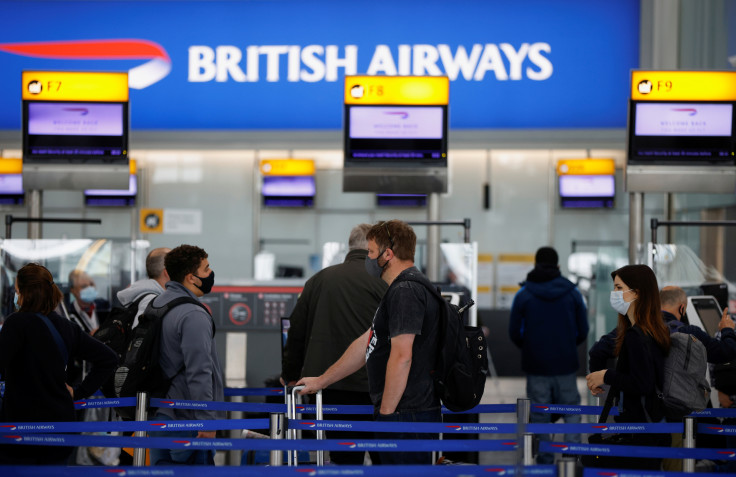 With the academic school calendar about to conclude in Britain and the summer holidays set to commence, British residents planning on travelling abroad over the coming weeks have been reminded of insurance covers by the government.
The Foreign, Commonwealth & Development Office (FCDO) have put together a campaign to ensure Brits are insured in case of any troubles while vacationing.
Failure to sort out travel insurance coverage could result in costly bills being handed to British travellers. The sort of scenarios travel insurance can help out in include trip cancellations, natural disasters, lost luggage and medical matters.
From the campaign, British travellers will be encouraged to declare known medical conditions, double-check their insurance period matches their holiday timeline, include evacuation cover in their insurance and bring their insurance policy in printed form – whilst also remembering the key contact details of their insurance company.
Brits will also be encouraged to provide their fellow travelling group and contacts at home with the policy details of their insurance so if necessary, the companions can make contact with the insurance company on behalf of the troubled Brit. Also, depending on the sort of activities one will engage in on holiday, Brits must ensure their insurance is specific to covering activities they may partake in such as water sports or quad-biking.
Medical care can be very costly if occurred abroad without any correct insurance to protect them. For example, an accident in Greece with the need for evacuation back to Britain could amount to an astonishing £30,000, whilst surgery for a broken leg in the Canary Islands would put one back £10,000.
FCDO Director of Consular Services, Jennifer Anderson, urged British travellers to be correctly insured for overseas travels this summer. She stated: "By taking a few simple steps, travellers can avoid invalidating their insurance and save themselves thousands of pounds in medical bills should things go wrong."
Anderson also highlighted how sorting out the insurance details is worth the time, saying: "Having the travel insurance in place that meets your needs can make all the difference and allow you to relax and enjoy your holiday."
The FDCO are warning travellers now as even though the government department can guide Brits that get hospitalised whilst vacationing abroad, it is not able to pay for the medical bills and evacuation.
Association of British Insurers Policy Adviser, Louise Clark, touched on the need for Brits to select the right insurance specifically for them. She expressed: "It's important to answer all questions fully and honestly when buying insurance to ensure you have the right cover in place, especially on any pre-existing medical conditions."
She went on to add: "Policies will vary, so understand what you will or won't be covered for and buy the cover that most suits your needs, not just based on price."
One way for Brits travelling to Europe to receive potentially necessary healthcare for a lesser cost or even for no charge at all is by having a British Global Health Insurance Card (GHIC) or British European Health Insurance Card (EHIC). However, travel insurance is still necessary even if a traveller is in possession of one of the cards as the GHIC and EHIC do not cover evacuation costs or further accommodation fees in-country.
Brits should remember that free public healthcare will be dependent on which nation they are based in for their holiday and that the similar level of treatment and care which they receive in Britain may not be handed to them on foreign land.
As well as cover for travel insurance, the FCDO is encouraging Brits to prepare for their vacations in other regards such as researching their holiday destination, keeping up with travel updates and knowing how to get in touch with the closest British embassy if necessary. Also, they should be aware of passport and visa validity, health and vaccination precautions plus financial security measures.
The government has made it a strong priority to prepare Brits going abroad on summer vacations this year as the FCDO has also given advice for those planning on going to Paris amidst recent riots and unrest in the French capital.
Also, the FCDO has informed Brits of the new changes in Spain regarding how to correctly report crimes if one is vacationing there and that tourists need to be alert to street crimes as they are usually the victims in these cases.
#British #travellers #vacation #summer #urged #invest #travel #insurance